Golf Weather Watch
Last call for Golfing Range and Mini-Golf is 1/2 hour before close.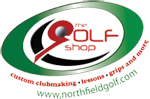 Northfield Golf Centre is a recreational facility for the avid or beginning golfer of all ages. Serving your family for over 30 years, we have a driving range, full 18-hole old tyme miniature golf course, snack bar, and golf shop. The golf shop hours are shorter than the driving range and mini putt.

We offer golf lessons and clinics for individuals or groups.
Watch for our weekly specials
Reasonable golfing rates for the entire family
Aim at the targets and drive the ball up to 340 yards
Build a set of clubs to your unique specifications by visiting the golf shop
Reduce your season golf expense for your family - see our special offers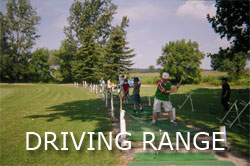 Visit our virtual links for other great offers
Open Summer and Fall Until October 31
Open 7 Days a Week. Steady weather - steady hours
Google Hours & Updates

Prices, dates and details are subject to change without notice.